Our people
Te Manatū Waka Ministry of Transport Chief Executive and Secretary for Transport Peter Mersi has been appointed to the role of Commissioner of Inland Revenue Te Tari Taake, starting 1 July 2022. DCE Bryn Gandy will continue to act as Chief Executive and Secretary for Transport until 30 June 2022.
Our Chief Executive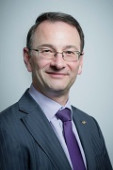 Peter Mersi
Peter became our Chief Executive and Secretary for Transport in July 2016.
He brings strong leadership experience to this position, having previously held roles as Chief Executive at Land Information New Zealand, Deputy Commissioner for Business Transformation at Inland Revenue, Acting Secretary for Internal Affairs, Chief Executive of the Department of Internal Affairs, and Deputy Secretary, State Sector Performance Group at The Treasury.
Peter has management responsibility for members of the Senior Leadership Team.
Chief Executive's expenses
We publish spreadsheets showing the Chief Executive's business expenses, gifts and hospitality over NZD $100.
Chief Executive's expenses (external link)
Our Senior Leadership Team
System and Regulatory Design Group
This group is responsible for the effective delivery of much of our regulatory policy and ensuring we perform our regulatory stewardship role at the highest level. The group also leads the strategic direction and design of other functions to balance key transport outcomes: inclusive access, healthy and safe people, environmental sustainability, economic prosperity, and resilience and security.
Bronwyn Turley,

Deputy Chief Executive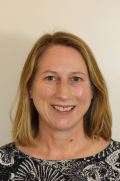 Bronwyn joined Te Manatū Waka to lead the System and Regulatory Design Group following leadership roles at WorkSafe
NZ, Ministry of Business, Innovation and Employment and the previous Ministry of Economic Development.
Prior to joining the Ministry she led the Regulatory Effectiveness and Legal Groups at WorkSafe New Zealand, where she also had experience leading the policy, guidance and education functions. She has led significant pieces of regulatory reform and led the work to support their effective implementation.
Bronwyn has a strong background in regulatory policy with a particular interest in regulatory stewardship and effective regulatory design.
System Strategy and Investment Group
This group advises government on system-level transport strategy and outcomes. It provides advice on, and some management of, transport infrastructure planning, funding and investment. The group connects this with other functions, and broader and place-based programmes that include or intersect with the transport outcomes.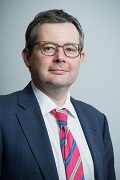 Bryn Gandy, Deputy Chief Executive (Acting Chief Executive and Secretary for Transport)
Bryn is an experienced public service leader, having held senior roles in the defence, health, internal affairs, justice, and social and children's sectors.
Previously he was Deputy Chief Executive, Strategy, Governance and People at the Ministry of Defence, leading its transformation to improve delivery of long-range strategy and policy advice, as well as an NZD$20 billion capital programme. In his previous roles, Bryn has led agency and sector policy and strategy initiatives, and was an IPANZ Supreme Award winner for business transformation.
Bryn is committed to developing state sector people and leadership. He was a public service Leadership Fellow in 2009 and has co-led the design and delivery of award-winning leadership programmes.
System Performance and Governance Group
This group leads the appraisal, assessment, monitoring and evaluation of the health and performance of the transport system, and the key government agencies within it. Insights from the group help inform system strategy and regulatory design.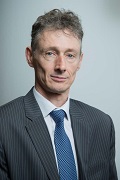 Nick Brown, Deputy Chief Executive
Nick is an experienced senior leader who began his career in the public service transport sector in the United Kingdom.
Nick was previously our General Manager, Aviation and Maritime. As well as leading on aviation, maritime, security and freight policy, he was responsible for our work supporting the deployment of intelligent transport system technologies in New Zealand, including autonomous vehicles.
Nick has built strong stakeholder relationships throughout his career and worked across organisational boundaries to achieve successful outcomes for the sector.
Corporate Services ​|Te Kāhui Tangata
This group is focused on our effective operation as an organisation. It also has a key role in delivering our strategy. The group provides services, advice and support to ensure we can deliver our role both in the system and as part of the wider public service.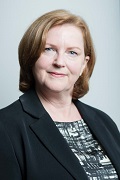 Robyn Smith, Deputy Chief Executive
Robyn is an experienced senior human resources professional with particular interest and expertise in organisational design, strategy development, leadership development, change management and talent management.
She is committed to helping organisations align their people strategy with business strategy, and developing managers to deliver high quality outcomes for their people and their business. Robyn has led a large number of organisational and cultural change programmes including during mergers, sales and acquisitions.
During her career, Robyn has held executive responsibility for human resources, health, safety and environment, administration and facilities, industrial relations, diversity, talent management, leadership development, culture and employee engagement, and shared services.
Karen Lyons, Director – Auckland
Before joining us, Karen held a number of senior positions in economic development, strategy, and governance in Auckland's local government sector.
Before joining the Ministry she was General Manager for the local boards at Auckland Council. She established and consolidated the new and unique local governance model for Auckland, and supported 149 elected members in their governance roles. In addition, Karen managed the Auckland Council's quality advice programme and elected-member professional development programme.
Before working in Auckland, Karen worked as an economist at the New Zealand Treasury and HM Treasury in London.
Paul Laplanche, Chief Financial Officer
Paul has a wealth of experience in the transport sector having previously held roles as Chief Financial Officer at Waka Kotahi NZ Transport Agency and the Civil Aviation Authority.
He is a member of our senior leadership team and reports to the Deputy Chief Executive, Corporate Services | Te Kāhui Tangata.
Paul has also held senior finance roles in central and local government, and positions in the banking and insurance industries. He has considerable experience in enhancing organisational and financial management frameworks, leading organisational change and being a trusted business partner.
Our Minister
We advise the Minister of Transport, Michael Wood.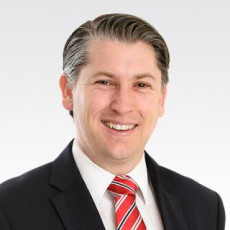 Hon Michael Wood
Minister of Transport
You can find the minister's contact details on our website.
You can find more information about transport portfolio, including speeches, press releases and links to the ministers' profiles on the Beehive website.